Glossy Galz Boutique: The New Top of your Shopping List
In May 2020, during quarantine, Mika Roberts '21 and Liana Parish '21 started a lip gloss business called Glossy Galz Boutique.
Glossy Galz Boutique differs from many other beauty products. Other brands are mass-produced around the nation and usually have a long list of products. These products commonly include allergens that irritate the skin and lips. However, Glossy Galz uses a limited amount of products to ensure they are healthy for the skin. They are also only $5 each, contrasting the usual high prices of other natural beauty products.
Liana and Mika have wanted to make a business together for a long time. As they began the process of starting the business, they wanted to ensure the gloss would be healthy and comforting for the skin. They also hoped to make aesthetically-pleasing packaging and a product that looked nice on all skin types and tones. Liana and Mika researched products that were good for the lips and skin, putting together a list of viable products they wanted to use that were not expensive to purchase.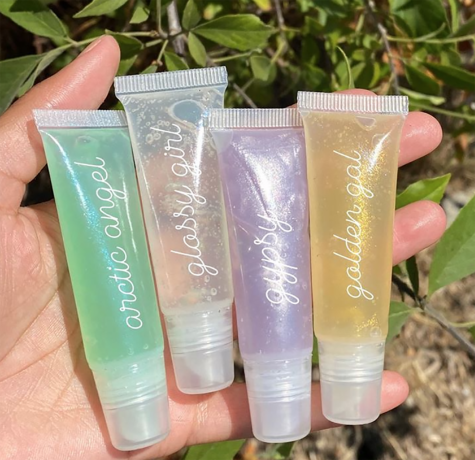 The gloss' ingredients are natural, composed of essential and other kinds of oils. They apply clear on the lips and have no pigmentation, which is something Liana and Mika are still trying to figure out. They also have fun product names, such as Arctic Angel, Gypsy, and Bratz Doll. They describe Bratz Doll as a representation of melanin skin. While other brands would use "barbie doll" for this color, they claim that "Bratz symbolizes the black barbie with lots of shimmer." Liana and Mika especially wanted to bring cool names to their customers in order to make them feel like they were buying high-end products that are rich in the right ingredients. 
Overall, they are thankful for the support the O'Dowd community has given them, but cannot wait to have more customers from O'Dowd, especially from younger grades. Buying from this new small and black-owned business helps the O'Dowd community and fellow classmates produce their mark in the world. Liana and Mika have had to network with friends and family, and make connections with other small businesses around the Bay Area. Take a chance on this new product, and shine on all future Zoom calls! Their Instagram is @glossygalzboutique