The Life of a Student Sports Photographer
Max Kim, Contributer
November 22, 2020
Known for a roster full of rising stars that were one global pandemic away from potentially advancing to the state championship, Bishop O'Dowd's basketball stands last season were consistently packed. Whether it was the athletic wing Monty Bowser, the high flying Marsalis Roberson, or the up and coming inside-out big man Jalen Lewis, the bleachers at Bishop O'Dowd were generally sold out, with guests such as sportswriters, scouts, students, faculty, and family making up the bleachers. However, O'Dowd lacked a designated presence of one type of audience member; a student photographer. O'Dowd is known to offer many sports-related jobs to their students, from a scoreboard keeper to a stat logger, so why aren't there designated student sports photographers present at Bishop O'Dowd events?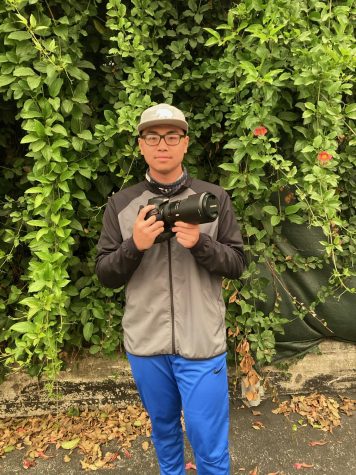 Yes, there is usually a designated adult photographer behind the left basket on the stage, but with a program specifically for teaching students photography, wouldn't sports be one of the best ways for students to get hands-on experience in such a field? Talking to shot clock timekeeper Kanoa Shim-Ly '22, when asked about the attendance of student photographers, such a response was expected; "There were some photographers there, but they were all adults. I don't remember seeing any student photographers for the O'Dowd team."
On the other side of Oakland, at Skyline Highschool, student photographer Leroy Yau leads a different story. Recruited by OAL to take photos for Oakland sports, which he noted as "… a kickstart in student photography for sports which was something they were trying to get students in Oakland involved with." A varsity baseball player himself, Yau was usually behind the basketball hoop, on the football field, behind the soccer bench, and more. Yau pointed out how students can contribute to a team beyond being a player, as he himself was listed on the football roster as a student photographer. "Student sports photography is a great way to build bonds with the players and support athletes on and off the court," he claims.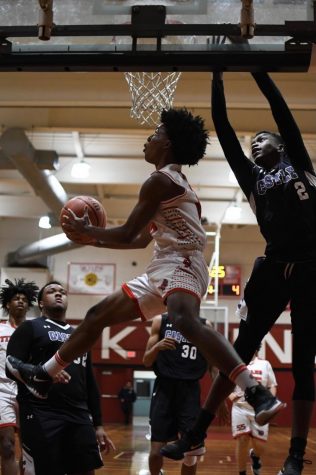 After OAL reached out to Yau, in his words, they handed him the tools to be one of the first and to hopefully pave the way for others. The action of taking in-game photos is "high paced, action-packed, a way to truly become a student of the game." Yau himself loved taking basketball photos, as it was the fastest-paced of all of the sports, but appreciated football just as much, given that is where his career began. From being on team huddles to celebrating in the locker room as a contributor to a team, Yau hopes this upcoming year that an opportunity to take sports photos will happen if COVID-19 has a viable vaccine.
When asked about the biggest personal benefit of the job that goes beyond money, he emphasizes, "The biggest benefit I'd say is social networking. By doing photography for a sports team, you interact with and become friends with the players naturally. It helps you contribute to the school's culture and helps you meet more students and teachers. It's fun, takes my mind off of school stress, and helps you see new perspectives of sports from a different way." 
Yau also had a message for students: "To any student who's interested in taking photos, don't be afraid to reach out to the coaches and staff, as the worst thing they'll say is no. It never hurts to ask and if you're interested in the job, you'll have a 9/10 chance to get the gig and you should really go for it."