Discontinuation of Stanford's Men's Volleyball has Large Effect
In July, Stanford announced the discontinuation of Men's Volleyball, affecting many students, including those at O'Dowd.
For many academically driven athletes, Stanford is a dream school. The University is consistently ranked as one of the top universities worldwide, along with one of the best overall programs in the NCAA. However, back in early July 2020, Stanford announced the discontinuation of 11 sports, one of which is men's volleyball. Many are affected by this news, including current athletes on the team and many highschool players no longer able to play for the Cardinal.
Chase Lee' 22, a player on men's varsity volleyball at Bishop O'Dowd, shares his initial reaction to this announcement, claiming, "It's unfortunate for players like myself planning on trying to play college volleyball because men's college volleyball is already a 'less popular' sport, so there aren't a whole bunch of options to start with. Now that some schools have cut the programs, it just makes it that much harder to find a college to compete at a higher level with."
The University's official announcement stated that the primary reason for the cuts to all 11 sports, including men's volleyball, is a projected financial shortfall of at least $25 million in the upcoming financial year, stemming from a combination of previous budget deficits and the COVID-19 pandemic. The discontinuation of net-negative revenue sports signals to other collegiate athletic departments that they should also shift their focus to sports that bring revenue. Therefore basing sports on the lack of prominence and popularity among the athletic community.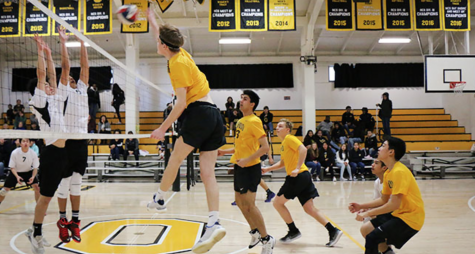 Lee' 22 shares his thoughts to the reasoning and states, "I think it's unfair to cut a team based on popularity because men's volleyball is automatically going to have less revenue from audiences and news than basketball or football, but it doesn't mean that people don't enjoy the sport. Just because it's not the main attraction doesn't mean it's invaluable."
With Stanford having such an outstanding and well-known program, the outlook for other colleges does not look good. Men's volleyball already has a lack of prominence in the athletic world, so with Stanford's long history of success, they are in a unique position to spearhead the growth. 
As with the college players themselves, it is hard to imagine having to choose between pursuing their volleyball career at another college or continuing their valuable education at Stanford. Each of the players have heavily devoted themselves to being great at volleyball.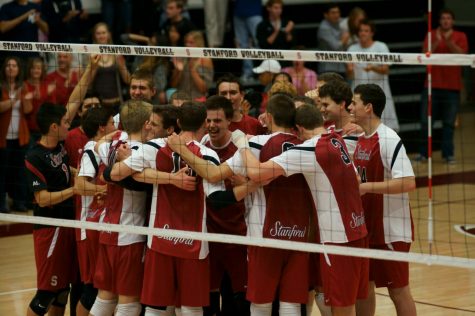 Likewise, Lee shares the impact this sport has had on him, saying, "It really taught me how to work with a team to accomplish a collective goal. It takes more than one person to win a volleyball game and similarly, it takes more than one person in your life to help you prosper and achieve your goals and volleyball helped me realize this."
The lasting hope is that the university realizes the importance of men's volleyball, and other discontinued sports, on these players and future athletes. To represent being "The Home of Champions" should not be determined through popularity nor revenue, instead, should be represented by the pride and continuous efforts that the players have put in.