How "Wakanda Forever" Will Last A Legacy
Teralynn Nelson '21 discusses the legacy Chadwick Boseman left behind him after dying at age 43, and how he inspired her personally.
"Wakanda Forever" is a phrase that many have come to know. It is a statement full of empowerment, courage, and humbleness. Black Panther, one of the top Marvel movies ever made, has left a long term impact on the many Marvel fans across the world and a lot of this credit goes to one special man. 
Chadwick Boseman, famously known as Black Panther, died suddenly on August 28th, at the age of 43 from colon cancer. He left a large impact on the world and people are mourning his death deeply. He was a man of his words and the embodiment of "Wakanda Forever."
Teralynn Nelson, '21, has been a longterm fan of Chadwick Boseman anfd feels a deep connection to this loss.
"The first time I knew of Chadwick Boseman was seeing him on screen when he played the role of the legendary baseball players, Jackie Robinson, who broke barriers as the first black player in Major League Baseball. I may have been only ten or nine years old when 42 was released, so I addressed him as 'the man who played Jackie and James Brown' up until the release of Marshall. That was the first time I became aware of him as an individual, and not just by who he played on screen."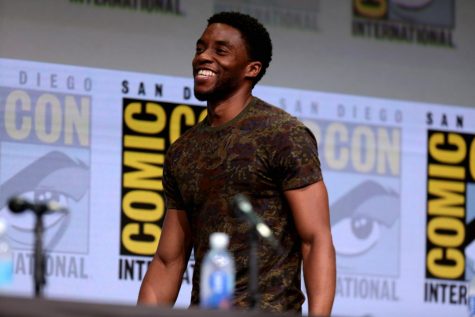 Chadwick was an overall well-rounded actor and played in many important roles such as Jackie Robinson, Thurgood Marshall, James Brown, and more. 
Teralynn emphasized, "He had the nation screaming 'Wakanda Forever' because the film inspired much more than just kicking around the bad guys and winning in the end. It communicated what it meant to be humane, a warrior, staying true to yourself, and staying true to your community."
Like many generational African American children, Teralynn also experienced the absence of a superhero that resembled her skin color and culture.
"I went my whole childhood with mostly white male superheroes and even Disney princesses, so it was a sort of thrill for children seeing a black lead as well as black women dominating the screen."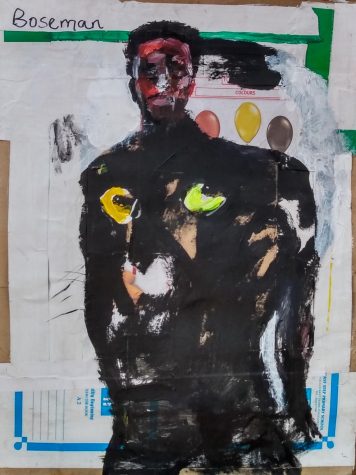 "Black Panther showed culture and importance of family that no other Marvel movie has portrayed pretty much ever – and I know because I've seen almost all the Avengers movies."
Once asked about how Chadwick Boseman has inspired her and many others, she concluded, "Knowing he was able to give us the film Black Panther which will most definitely be shared for generations to come, all while battling this malicious illness was touching to me. He persevered and gave the world something incredible to cherish because he knew his time was limited. That in and of itself was inspiring for me, an aspiring black female actress, to try your hardest to leave a lasting impact on others, even if that means you'll have to fight to do it."
Chadwick Boseman was not only a superhero, but a selfless one. He dedicated his life to uplift and bring joy to those around him, all while knowing that his time was coming to end. Boseman lived his life purposelessly and with fulfillment. His work will never be forgotten and the charism he left will never go unnoticed. Thank you Chadwick Boseman and rest in power. "Wakanda Forever!"
About the Writer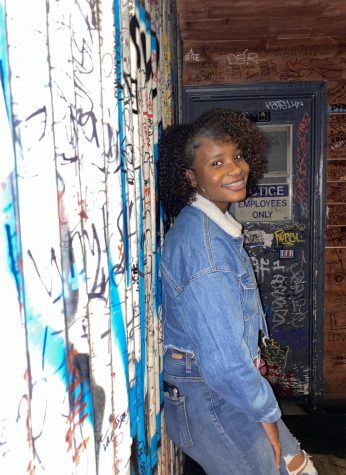 Kennedy Johnson, Lifestyle Editor
I'm a senior at O'Dowd. I am from Hayward, CA and I've attended Bret Harte Middle School and East Avenue Elementary. A dream of mine is to become successful...