Euphoria: A Hit With the Teenage Audience
Last year, hit HBO drama Euphoria released its first season, shifting pop culture and connecting with teens everywhere.
"A uniquely challenging and illuminating series…hidden depths beneath the Instagram angst…visually stunning" are all things said by critics in 2019 about the HBO show Euphoria. So, what makes it so great?
Euphoria is an Emmy-nominated teen drama show by Sam Levinson, loosely adapted from an Israeli show of the same name. It depicts high school students and their common experiences regarding friendship, sex, identity, love, loss, trauma, drug addiction, toxic relationships, toxic masculinity and mental health. When writing the show, Sam Levinson used aspects of his own life as a former addict, along with the state of modern-day teen culture and many of the actors' experiences to make the show as realistic as possible. Since it premiered on HBO in 2019, this show has resonated with millions of teens worldwide and has amassed a near cult following on social media.
However, many teen shows have tackled the same topics before, so what makes Euphoria different? 
To answer this question, a few fans described their love for it. People behind the Euphoria fan accounts on Instagram by the names of @euphoriasoft, @euphoriiea, @euphoriafentynal, and former O'Dowd student Natalia Rojas had a lot to say regarding Euphoria's impact on pop culture.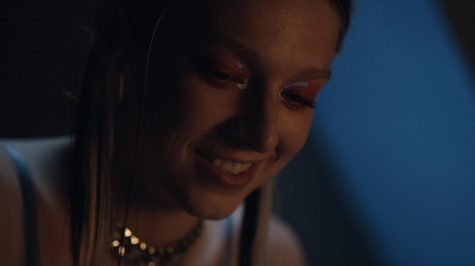 What do you think makes Euphoria so different from other teen shows?
@euphoriafentynal responds, "For one I would say the language, but on a serious note, all in all, I think the show tackles mental illness on a personal and deep level for me." 
@euphoriiea adds, "I think for me euphoria shows teen problems and life in its raw state of 'you get me,' there literally is no filter [which] makes it honest and real. Other teen shows for me don't explore teen lives deeply, they just skim over the surface, so it still makes shows lifestyles seem desirable to viewers"
"In my opinion, the main difference between Euphoria and other teen drama shows is that they don't treat their mainly teen and young adult audience as children with low expectations. I've never been able to get into and enjoy other teen shows (Pretty Little Liars, Vampire Diaries, Riverdale, Teen Wolf, most Netflix shows for example) because the writing is almost always terrible or sounds nothing like how teens talk, the acting sucks, or the plotlines are weird. Euphoria is like the antithesis of all of that: good writing, amazing acting, and okay storylines (for the most part). When watching Euphoria, I feel like I'm watching any other 'adult' tv show ─ just with a teen cast. They also don't sugar coat anything and are not afraid to show the negative experiences that some teens go through today. Also the cinematography. You won't find that in any other teen show," details @euphoriasoft.
Natalia Rojas says, "[Euphoria] portrays things like teen relationships, drugs and trauma in a more realistic way and makes no attempts to romanticize these things."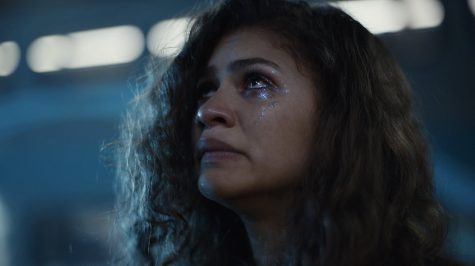 As a teen is there anything or anyone you can relate to on the show?
@euphoriafentynal states, "For me personally it's rue." 
"I can relate to Maddy the most because of her toxic relationship with Nate. I wasn't in a relationship, but a toxic friendship and like Maddie, I put on a strong front and endured, even though you know how you're being treated isn't right," claims @euphoriiea.
@euphoriasoft says, "The top 3 characters I relate the most to would be Rue, McKay and Kat. I feel like my personality most resembles a mix between Kat and Rue's, and I also really related to the peer pressure and family situation that McKay had."
"Yeah specifically Kat. I feel like it's difficult for plus-sized women to find their place in the world and I really related to her struggle to find herself," states Natalia Rojas.
What do you think about the show's aesthetic and what artistic part of the show do you like the most?
"The whole aesthetic is my favorite part. It definitely contributes to it being such a good show. The makeup and colors used and effects just make it a little bit more captivating… It's so artistic," says @euphoriiea.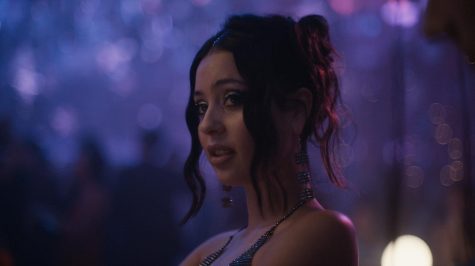 @euphoriasoft responds, "I really loved the use of different colors and music throughout the show. The purple lights and glitter aesthetic was really pretty, and the soundtrack was amazing. My favorite artistic part would have to be either the cinematography or the makeup."
"I never really noticed the artistic side of the show the first time I watched it but watching it the second time around really had me appreciating the cinematography and the way color acts as a motif through the whole show," claims Natalia Rojas.
Euphoria clearly differs from many other teen shows through the realistic portrayal of things that many teens struggle with, while also appealing to this generation's artistic side through colorful cinematography, stunning editorial makeup looks, unique fashion, and a genre-bending soundtrack.
Many of the issues on the show are hardships O'Dowd students have been coming forward to talk about, as of recently, especially on social media. Thus, students and teachers should watch the show to gain a better understanding of each other's experiences. Euphoria can help teachers grasp the fact that the high school experience today is drastically different from theirs. Students may learn that they are not alone in their struggles, and learn from the characters' actions.