Mr. Irrelevant To Mr. Relevant!
Brock Purdy: from a nobody to the most talked about player in the NFL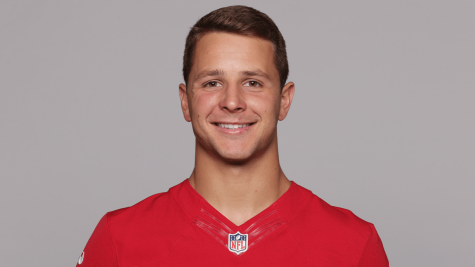 Mr. Irrelevant is a title no NFL player hopes to have, yet its inevitable for one unlucky member, as its given to the last person drafted with the draft pick number 262. In the 2022 draft, the 49ers chose a young quarterback out of Iowa State University named Brock Purdy, who was the starting QB at Iowa State all four years he attended.
The 49ers didn't think they would ever need to use Purdy because they had a new starter they drafted as third overall in 2021. But in week two, Trey Lance sustained an ankle injury which would put him out for the rest of the season. So the second QB in the rotation Jimmy Garoppolo (the former starter for the 49ers and Tom Brady's former backup) became the new starter. However, misfortune struck again and in week 13, Jimmy suffered from an injury in his right foot.
As a result, Brock was now the starter, and this could not have been at a more unideal time – it was week 14, against the Tampa Bay Buccaneers, whose head quarterback was Tom Brady. However, Brock surprised everyone, and by the end of his first career start, he had 185 passing yards, 2 passing touchdowns, and one rushing touchdown. He led the Niners to a win against Tom Brady and the Bucks. What Brock Purdy did was amazing – he was the first ever QB to Beat Tom Brady in their first career start.
The 49ers ended the game 21-12. Three wins later, Brock Purdy set another record of being the first rookie QB to win his first 5 starts. So is Brock Purdy really Mr. Irrelevant? Of course not. He has some of the best QB statistics in the league and has set 4 records in the span of 5 games. So Brock Purdy is anything but irrelevant.