Your Guide to a Festive and Fun December
December is here and it is time to start planning what to do and where to go during this holiday season!
First on the list, we have Ice Skating!
There are many beautiful ice skating rinks in the Bay Area but the number one place to go during Christmas is Holiday Ice Rink in Union Square. The rink is open 7 days a week from 10 a.m. to 11:30 p.m. General Admission is $20. Tickets can be found on their website at unionsquareicerink.com. Union Square Holiday Ice Rink is a must on everyone's to-do list during the holidays. It is a perfect way to spend time with friends, significant others, or family. Time to bundle up and head to the city for some giggles and fun!
Second on the list, we have a Christmas Movie Marathon!
With so many streaming services, it's hard not to watch Christmas movies everyday of the year. We have the classics like "The Grinch Who Stole Christmas", "The Christmas Story", "Elf", "National Lampoon's Christmas Vacation", "Home Alone" and many more. It is time to kick off the season right! Put on those favorite Christmas jammies of yours and grab all your big comfortable blankets to sit on the couch and watch all the Christmas movie classics. Recommended with a delicious cup of hot cocoa and your favorite snacks.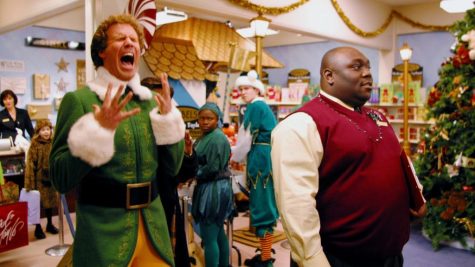 Next up on the list, we have Christmas Lights!
In need of inspiration for decorations this year? Head over to Thompson Avenue Alameda to see the best of the best! The entire block, starting at 3200 Thompson Ave, is decorated top to bottom with lights, lasers, blowups, trees, statues and more. It opened December 1st and will run through till December 31st. The lights are turned on at 5:30 and run till 10 p.m. and is open to the public. 
This year, starting December 1st, Oakland Zoo is hosting Glowfari, a new illuminating lantern festival that will run through till the end of January. This festival will take place between 5 and 9 p.m. To buy tickets visit oaklandzoo.org. Adult tickets are $24 and Children & Seniors are $20.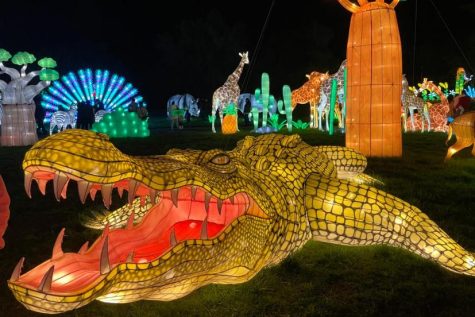 Another must see light show is at the Mormon Temple in Oakland located at 4770 Lincoln Avenue. Temple Hill decorates their grounds to celebrate Christ with over 100,000 lights. The lights are turned on after dusk and remain on until 9:15 p.m. They are absolutely gorgeous. Even if you can't stay awhile, just a quick drive through is amazing. Tip: Grab a cup of hot cocoa, get all cozied up in jackets and blankets, and walk through the grounds with your friends, significant others, or family and enjoy the beautiful lights. Also, bring a camera if you like to take pictures. 
The last and final thing on the list is Gingerbread House Decorating!
Gingerbread House Decorating is the classic holiday activity I just couldn't live without. In my opinion, decorating gingerbread houses can go two ways. It can be a relaxing, leisurely activity or it can be a messy but fun decorating competition. Either way, it is a great way to spend time with the ones you love during such a magical time of year. Put on your favorite Christmas music and take out that Gingerbread house, whether that be taking it from the box or the oven, get your artistic ideas flowing, and create your dream house if you were a gingerbread person. Create anything with your imagination – houses, castles, villages, huts, restaurants, or even Santa's workshop.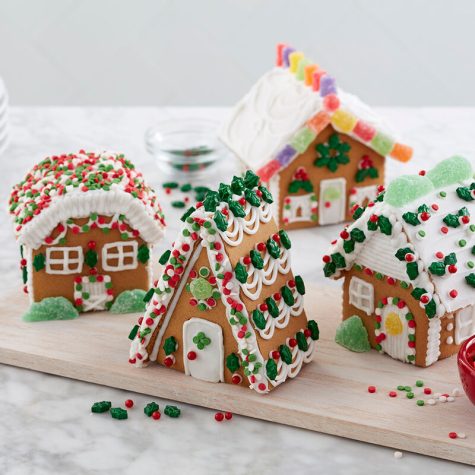 Continue to spread the holiday cheer and spend it with the ones you love. Happy Holidays!