Managing Mental Health: A Spotlight on O'Dowd's Department of Health and Wellness
Highlighting O'Dowd's numerous mental health resources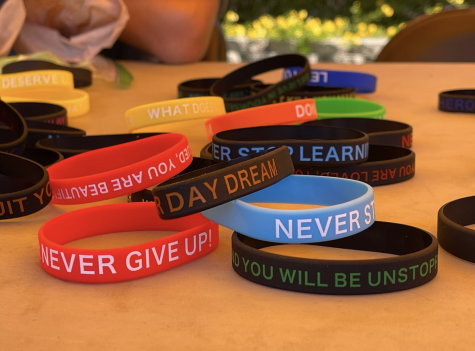 Falling behind in school because of time out from Covid? Family trouble at home? Overwhelmed by your workload and after-school practices?  School, extracurriculars, and social life keep high school students busy, but O'Dowd offers support. So how can students manage their mental health with this overwhelming workload? 
O'Dowd's Health and Wellness program offers an array of support, available for students all four years as a Dragon. One resource offered is Dragon Therapy, which links students with trainees, associates, and licensed therapists who work under the management of Mr. Lederer, a licensed therapist and the Director of Health and Wellness. Mr. Lederer explains that the goal of Dragon Therapy is to "reduce stigma and reduce barriers to receiving mental health support". 
In addition to adult support, Health and Wellness leaders offer support through student leadership. Student Health and Wellness leaders work to provide resources to peers through presentations, community events, and announcements. The Health and Wellness leadership team is also in the works of a new peer counseling service. Senior Nneoma Denchukwu, a Health and Wellness leader, explains, "Our peer counseling and mentorship is a work in progress with administration. Our goal is to create a space for fellow students to feel comfortable expressing themselves and reducing stigma around mental health issues." 
While these resources are available to all students, on top of an already busy high school career, seniors are dealing with the added challenge of college applications. Essays and personal insight questions can be a taxing task on top of an already busy schedule. While the counseling department's flex essay revision sessions are broadcasted over the speakers in the morning, O'Dowd's mental health services may also be beneficial to students during this stressful time. Mr. Lederer describes the pressure of college essays as, "there's pressure to have some story to tell, I think that has a toll". For this, Dragon therapists are always available to students to talk things through.
Finally, if you're just in need of a quick reboot, you can stop by the meditation room at the end of the upper hallway, open to students as a quiet place to recharge and relax.
With finals over and application deadlines approaching, these last few weeks can be stressful. With this, O'Dowd's resources are always available to students. For more information, you can go to Schoology "Groups" where you can find the Student Health and Wellness page, or find them on Instagram at "@the.bod.well". For more immediate help, there are hotlines on the back of all student IDs and a reporting QR code on the front. Counselors are also always available. Be well, Dragons!