Getting Down to Business: A Look at Teens with Jobs
Three students' experiences balancing school and work.
A lot of students choose to take on jobs during high school. From fast food to country clubs, they are entering a multitude of industries and adding the responsibility of work to their already busy schedules. So how does an O'Dowd student go about getting a job in the first place?
The first step to securing a job is the work permit application. Counseling Coordinator Annie Anguiano explains the system for obtaining a permit; "You apply for a job, and once you get the job, then you go through the work permit process." That process involves completing a brief application signed by your employer and submitted for approval. 
Ms. Anguiano suggests that when searching for a job, look around at what is available and keep an eye out for 'hiring' signs, in addition to following your interests. Considering how the pandemic has impacted the job market by causing a shortage of people filling low-wage positions, she is sure there are more opportunities for teens. Ms. Anguiano comments that for many businesses looking to hire, "Where they used to say maybe [ages] 16 and up, now they're going down to 15."
The Crozier spoke with several students to talk to them about balancing O'Dowd's demanding course load with their professional life and what advice they would offer fellow students looking to get started.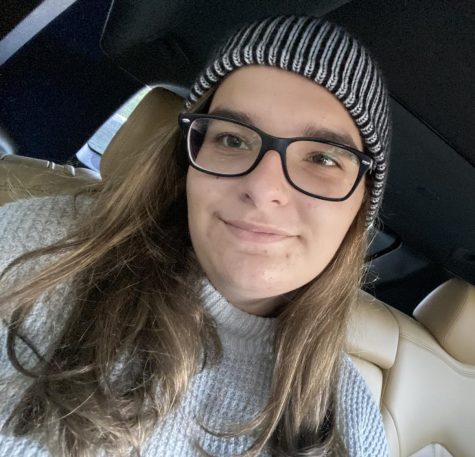 Junior Ava Bozzone works as a receptionist at a swim club for a few hours each week. She spends her time there working the front desk, answering the phone, and taking inventory. Ava applied for the position to cure her summer boredom, enjoying it so much that she has now returned for two summers. She works from May to November, meaning there is an overlap with the school year. When asked how she manages to balance school and work, Ava admits, "It's definitely stressful, but it's made me realize how you should really use your time wisely." She also suggests making the most of flex and study hall periods.
Reflecting on what she has learned from her job, Ava adds that as a more introverted person, she has improved her social skills because she had to get used to people coming up to her and asking questions. She highlights how it has been a valuable experience and a way to turn her focus from the pressures of schoolwork. "It's something other than school, like a diversion, which I think everyone kind of needs."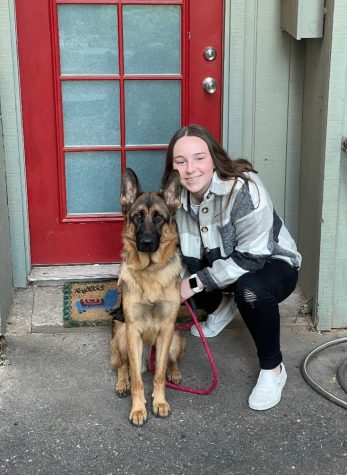 Kierann Wetherell, a fellow junior, has worked as a swim coach and lifeguard for almost two years. She works after school four days a week, sometimes more, coaching ages seven to sixteen. Competitive swimming and athletics have been a big part of Kierann's life, which is why this job felt like a good fit. She notes how work and school were easier to balance during Freshman year, but with the heavier workload and more advanced classes that come with Sophomore and Junior years, it has grown to be more of a struggle.
Kierann credits her job with improving her financial, time management, and team-building skills. She is also grateful that working has allowed her to become more self-reliant. "I don't really ever like to ask for money from my parents because they already do so much for me, so with the money I make from work…it just makes me feel more independent, and I know it makes it easier on them too."
Kierann acknowledges how it has taken a lot of growth on her side to handle a job. "What I've learned throughout having this job is [that] I need to be able to make a lot of sacrifices in my schedule—I can't always go do these things that I want to do with friends or go to specific events with family, which is hard." One of these hard decisions for Kierann was choosing to give up a sport so she could focus on coaching. Despite this, she ends on a positive note, looking to the future. "My job now has definitely made me realize what I want to do when I'm older." Kierann aspires to pursue a career in the realm of sports medicine.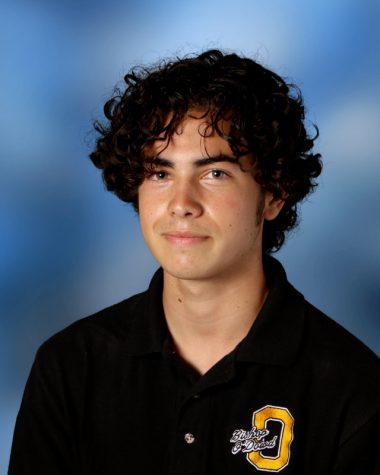 Senior Solly Lezin-Schmidt works at Peet's Coffee. His job entails working the register, making a few kinds of drinks, and cleaning up around the coffee shop. Solly works the closing shift twice a week after school and sometimes the day shift on weekends. He says these weekend shifts have been the hardest to manage with school because they take up so much of his time.
Although he says it can be hard to prioritize school over work, Solly still finds value in his job. "Specifically to Peet's, it's been really great working in customer service…I love socializing with people and interacting with people." He thinks that everyone should try working in customer service at least once. "It's an important skill to learn when somebody is upset with you or when somebody is in a rush and you need to do something for them and keep your cool."
Solly underscores how his job has also taught him to fulfill his obligations and responsibilities amidst the stresses of school. "There are people depending on you, there's a store depending on you…so it's been an important lesson in commitments." Looking back, he says he should have been more careful about not overestimating his availability. If he were to give advice to other students, Solly explains that he would make them aware of this. "Know yourself as a student and [know] your own time-management skills."