Your Guide to the 2021 Trader Joe's Holiday Snacks
Our 7-item rank of Trader Joe's top holiday snacks!
Happy holidays and congratulations on finishing the semester! This year, we decided to celebrate the holiday season with a review and rating of the seasonal Trader Joe's Holiday Edition Cookies and Snacks. For a range of opinions, we invited many different faculty members and students to partake in our taste-test extravaganza. From over ten products to rate and review, here is our comprehensive guide to some of Trader Joe's Holiday Cookies.
1. Mini Dark Chocolate Mint Stars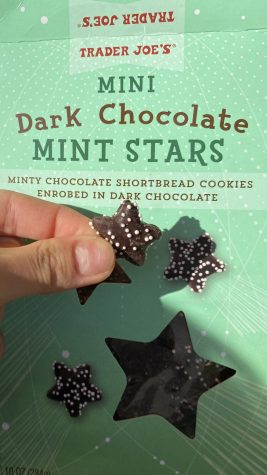 The fan-favorite amongst nearly all the reviewers was the Mini Dark Chocolate Mint Stars. Many of the reviewers were reminded of Girl Scout Thin Mints in a more creative, whimsical shape and topped with fun little sprinkles. Ella Andrews explains, "The dark chocolate was such a good choice because it balances the sweetness of the cookie." In fact, it seems like many Trader Joe's shoppers agree because I bought one of the last boxes available. Make sure you grab a box of these cookies before the holiday season ends! (10/10)
2. Mini Gingerbread People
Mr. Mason's personal favorite, and our second choice, was the "Mini Gingerbread People." These cookies were super festive, very crunchy, and had lots of good gingerbread spices. "These are really good! 8/10!" says Mr. Mason.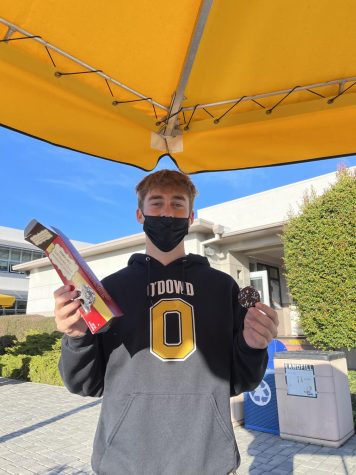 3. Multi-Flavor Joe-Joe's
Coming in 3rd are the "Trader Joe's and the Astounding Multi-Flavor Joe-Joe's." With colorful packaging and a super cool hexagonal container, we all liked how there were many different flavors for people to enjoy. Peanut Butter, Double Chocolate, Peppermint, and Vanilla Ginger were the options, and our personal favorite was the Vanilla Ginger flavor. However, these cookies are very sweet and heavy, so it was difficult to eat more than one. The Dark Chocolate Peppermint cookies were also one of Mr. Mason's favorites. Matthew Hub, Class of 2022, gave these a thumbs up. (6.5/10)
4. Sweet and Salty Snack Mix
One of the only non-cookie items we reviewed was the "Sweet and Salty Snack Mix." This would make a great movie snack, especially because it had a great balance between sweetness and saltiness with popcorn, peanut butter pretzels, and dark chocolate. (6/10)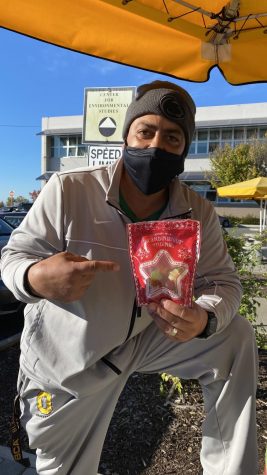 5. Salty Honey Toffee Milk Chocolate Covered Crackers
The "Salty Honey Toffee Milk Chocolate Covered Crackers" was very interesting and surprising, with crackers inside that reminded us of wafers and Saltines. However, the chocolate coating with toffee and honey was a good but very sweet choice. Editor-in-Chief Sylvie Richards, however, personally enjoyed them. Overall, these were a 5/10. 
6. Gluten-Free Peppermint Joe Joe's & Scandinavian Tidings
Tied for 6th place are the Gluten-Free Peppermint Joe Joe's and the Scandinavian Tidings. (The regular Joe Joe's were out of stock, unfortunately). Gabe Ewins '22 considered these to be a 7/10, though he later changed his answer to a 4/10. "The different colors have different flavors. The purple stars are the worst flavor." Coach Richie personally enjoyed these and gave them a 7/10 as well. As for the Peppermint Joe-Joe's, many of the taste-testers enjoyed them, though the gluten-free texture was extremely off-putting and unpleasant. The consensus was to rate these a 5/10.
7. German Lebkuchen Cookies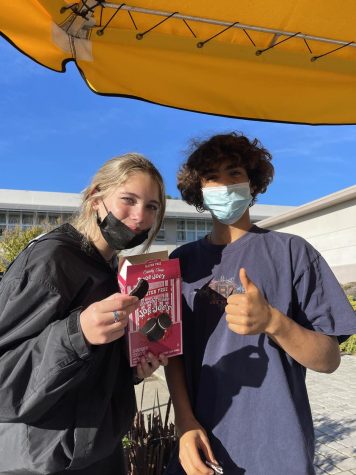 Coming in dead last were the German Lebkuchen cookies. "These are really gross," claims Anna Kjeldsen '22. With an unpleasant texture and a mediocre flavor, these were by far our least favorite, and not worth purchasing again. (1/10). 
Of course, Trader Joe's stocks their shelves with many new products during the holiday season, and we were unable to review all of the holiday products from this year. Despite this, we hope that this comprehensive review helped you find a new product to enjoy this holiday season, and we would love to hear your own opinions if you try any of these items. 
Happy holidays from the Crozier Staff!
Leave a Comment
About the Contributors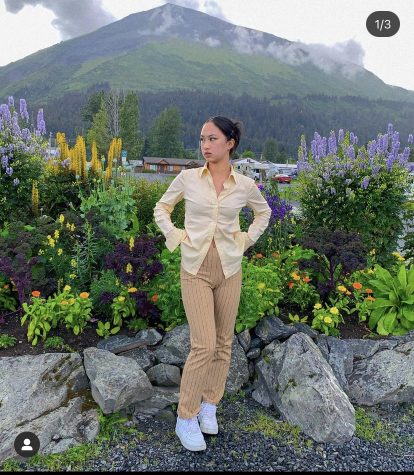 Sierra Kim-Tran, Editor-in-Chief
Sierra Kim-Tran was born and raised in the Bay Area. Some of her favorite activities include cooking and baking, rock climbing, and scuba-diving. She also...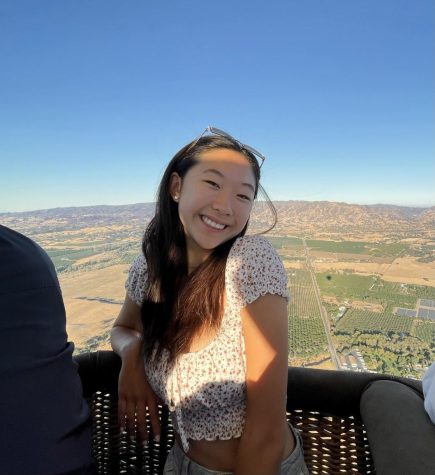 Mary Lee, Editor-in-Chief
Mary Lee is from Hayward, California, and went to All Saints Catholic School. This is her second year in Journalism and is an editor-in-chief! She loves...