"Virgil was here": Late Designer Virgil Abloh & His Final Show
Late Designer Virgil Abloh's iconic career is honored in his final fashion show.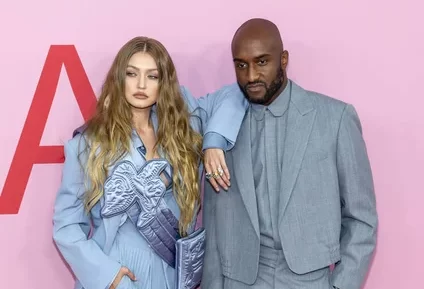 On Sunday, November 28th of 2020, the world discovered that iconic fashion designer Virgil Abloh passed away after a two-year battle with a rare type of cancer. Abloh, the artistic director of Louis Vuitton men's wear, changed the entire fashion industry. His designs mixed the then newly discovered style of streetwear with luxuriant designer clothing, transforming an entire generation of fashion consumers. It also introduced a fresh style that multiple designers have since adopted.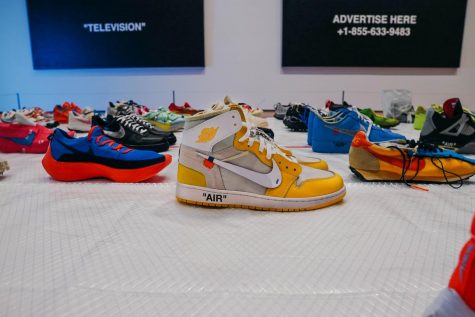 Although he became known as one of the top designers in the world, Virgil had humble beginnings. As a young artist with a desire to enter the world of fashion, Virgil started his fashion journey at Fendi along with his close friend Kanye West in 2009. Unfortunately, Virgil didn't have many chances to creatively express himself as an intern. However, after the internship, Virgil Abloh learned how fashion brands operate daily and kept close ties with Kanye West, eventually joining Donda, Kanye's creative agency, as a creative director. A year later, Virgil joined many collaborations with musicians. Within this work, he designed the cover art for their album releases, ultimately winning him a grammy nomination.
After his success as a partner and creative director, Virgil launched his first brand: Pyrex Vision. He purchased blank clothing from Ralph Lauren and screen-printed Pyrex Vision with the number 23 as a homage to his childhood hero Micheal Jordan. However, Pyrex Vision never hit mainstream fashion. It remained between Virgil and his close friends due to legal issues with the brands. Fortunately, Virgil eventually ended Pyrex and launched Off-White.
Virgil Abloh introduced Off-White to mainstream fashion in 2014 fashion week with women's wear. This date marked the beginning of his dominance in the fashion industry. As the founder of Off-White, Virgil didn't have a traditional approach to designer clothing. Instead, he mixed streetwear style with designer clothing, collaborating with prominent streetwear brands such as Nike which currently features more than a dozen unique sneakers. Virgil's latest work was as the creative director of Louis Vuitton's menswear collection after his friend and mentor Kim Jones stepped down.
Since the late passing of Virgil Abloh, many speculated about if his 2022 spring/summer collection would still debut. Ultimately, Louis Vuitton honored Virgil and his family's wish to continue his legacy and proceeded with the collection. The company had a star-studded show debut for their 2022 spring/summer collection, which became a memorial for Virgil Abloh. The show's theme was "Virgil was Here," and by the end, it was evident that his influence is still present in the fashion world.