Nathan Rogers' Bay Area Sports Website: 510sports
Insight into the brainstorming and making of Nathan Rogers' website, 510sports.
Nathan Rogers, junior at Bishop O'Dowd High School, started his own sports reporting website the summer after sophomore year and began publishing in February of 2021. His website 510sports includes updates and predictions about various sports including baseball, basketball, and football. He primarily publicizes his website through social media, telling his friends, family, and others. As an athlete himself, in an interview, Rogers expressed that making this website has been a very rewarding experience. Rogers shared his motivation for the website, saying, "I made the website because I enjoy writing and I have a passion for sports. Sports have played an important role in my life whether it be creating lifelong relationships or learning important lessons. I've always lived finding new information, analyzing it, and providing my opinion on it. Even though I created this website to work on in my free time, my goal is to enhance my media skills to use it for a future job."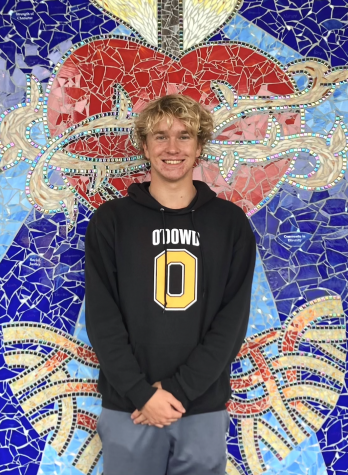 While this website has had a tremendously positive impact on Rogers' life, it has not always been smooth sailing. Rogers expressed that the biggest challenges that came with creating his own website have been learning how to navigate the technological aspect by himself, finding people to work with, and keeping himself disciplined on self-made deadlines. 510sports can also be very time-demanding. Each article takes around 30 minutes to brainstorm, then another 30-45 minutes to find credible information, sources, and videos. Next, the writing process takes about two to three hours, and 20 minutes to edit and publish. While Rogers shared that he tries to spread out the work, it can still be discouraging to keep up with. When asked how he manages his time, Rogers explains, "So during the week I really try to focus on school because I know it's my number 1 priority. I also swim 7-8 times a week so I'm pretty busy. I take 15-30 minutes a couple times a week to check on my website and brainstorm about what I'm gonna write over the weekend. Then over the weekend I sit down, watch games, draft, and spend about 2 hours every weekend working on my website. Sometimes it's not always writing. Sometimes it's just editing, adding news apps, and more. I've been working on a podcast." Without a doubt, Rogers' ambition and dedication have allowed him to persist through his limited time and still create something he feels proud of.
Rogers instructs other students who want to create something of their own, whether it be a business, non-profit, or website like himself, to just do it. Rogers shares, "I would tell people that if you have a passion and you want to make something out of it in your free time, don't hesitate and worry about what other people will say about you. It's all about the experience and putting yourself out there despite other people's opinions. Always make sure to work hard and make time for what you really enjoy."
Visit Nathan Rogers' website here: https://www.510sportsbayarea.com