Sha'Carri Richardson Loses Olympic Dream to THC Use
Sha'Carri Richardson tested positive for marijuana, leading to her suspension from competing in the Women's Olympic 100 Meter Dash, while American soccer star Megan Rapinoe advertised her CBD-based wellness company, Mendi.
On June 20th, Sha'Carri Richardson ran a blazing 10.86 in the women's 100-meter dash, which was the fastest among U.S. qualifiers. This seemingly guaranteed her a roster spot for the Tokyo Olympics. Following the Olympic trials, however, the World Anti-Doping Agency (WADA) announced that she tested positive for marijuana use.
Though marijuana is legal in the state of Oregon, it is classified as a "substance of abuse" by WADA, therefore invalidating her run. WADA declares that the use of cannabis in competition can endanger both the user and others because it may slow reaction times, among other issues.
This being said, leading up to the Olympics, Megan Rapinoe publicly voiced her support for athletes using CBD and THC to manage recovery and pain. Richardson and Rapinoe both use cannabis to manage their pain. Rapinoe's "pain" is the stress, anxiety, and physical strain of being a world-renowned athlete. Similarly, Richardson was coping with the same factors augmented by the loss of her biological mother.
Although many experts have confirmed that the use of cannabis would not have improved her performance, Richardson was still expelled. This controversy over cannabis becoming a prominent highlight of this year's Olympics has shined a light on the harsh reality for BIPOC athletes. Many have pointed out the inconsistency between the treatment of Rapinoe and Richardson and critics have widely voiced their opinions over the alleged hypocrisy as an act of racism, as many felt the International Olympic Committee ignored the cause of Richardson's suspension.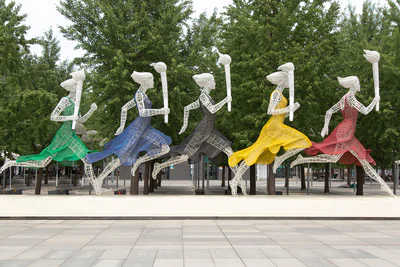 After months of anticipation, Richardson's return to the track did not result in a victory. The sprinter finished last in the women's 100-meter dash on Saturday, August 21st, after failing to qualify for the Olympics due to her expulsion. This was Richardson's first race since June's U.S. Olympic Trials. She finished with a time of 11.4 seconds which was significantly slower than Olympic gold medalist winner Elaine Thompson-Herah, who clocked 10.54 seconds for the second-fastest women's time in history. Later in the day, Richardson withdrew from the women's 200-meter race.
In a recent interview with NBC, Richardson expressed, "It was a great return to the sport…I wanted to be able to come and perform having a month off." She continued, "Not upset at myself at all. This is one race. I'm not done. You know what I'm capable of."
Although some may look at her loss as a major setback, this exposure is a huge opportunity for Richardson's sprinting career. Richardson has remained extremely confident in not only herself but also her skill level. Richardson will soon reappear as a newly reformed athlete in future events. Although there is no word on what the future will entail, the world will certainly pay attention to Richardson in the future. "At the end of the day, we're still here, you're going to watch, you're still waiting," she said. "I feel delicious."