Black People are the True Face of Y2K
White people were not the real creators of Y2K fashion.
The year 2000, or Y2K, was a year filled with excitement. The Playstation 2 was released, scientists detected the human genome, Vladimir Putin was elected President of Russia, and people were convinced it would be the end of the world… literally. These events set the tone for the rest of the early 2000s, but I would have to say the most interesting part of this era was the fashion.
Y2K fashion is making a huge resurgence in the 2020s due to something in fashion called the 20-year rule. This rule is the time it takes for a trend to die, then become fashionable again. Now that Y2K has reemerged, people seem to think that the innovators of Y2K fashion were predominantly White. In reality, Y2K clothes were heavily inspired by the fashion of Black creatives.
Due to the 20-year rule, Y2K fashion was heavily inspired by 90s fashion and consisted of denim, exposed thongs, sequins, logomania, tracksuits, camouflage, etc. Logomania was a trend in the early 90s where people wore clothes that were covered in designer logos. This trend was started by African American fashion designer Dapper Dan when he began putting bootleg prints of designer logos all over streetwear and his clientele just so happened to be the hip hop community. As his pieces were worn by the likes of LL Cool J, Bobby Brown, and Mike Tyson, he became well known in the Black community, and then eventually logomania was mainstream. Thanks to Dapper Dan, logomania was a huge part of Y2K fashion, but Dapper Dan isn't the only black person to inspire Y2K.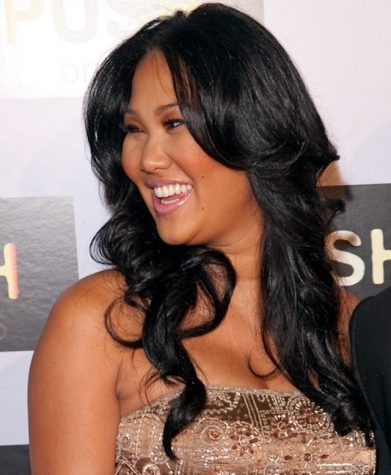 Half black, half Japanese model Kimora Lee Simmons also had a huge impact on Y2K with the creation of her clothing brand Baby Phat in 1999 as a branch of her then husband's, Russel Simmons, clothing brand Phat Farm. Kimora said she created Baby Phat so that women of color could have a place in the streetwear industry that tried so hard to exclude them. Black women in the music industry like Lil Kim, Alicia Keys, Missy Elliott, and Aaliyah helped make the brand mainstream by wearing Baby Phat in the 2000s.
Another Y2K trend popularized by the Black community was camouflage. In the 90s, camouflage print was a major part of Black streetwear due to army surplus stores selling camouflage clothing for so cheap.
When people talk about the inspiration behind Y2K trends, they tend to bring up names like Britney Spears, Christina Aguilera, and Paris Hilton. While these women made Y2K trends more mainstream, they in no way created or innovated any of the trendy Y2K outfits they wore. This serves as a reminder that the world loves Black culture but not Black people.