Peddada's Playlist: "Who got the vibe? It's the Tribe y'all"
Dive into Low-End Theory by A Tribe Called Quest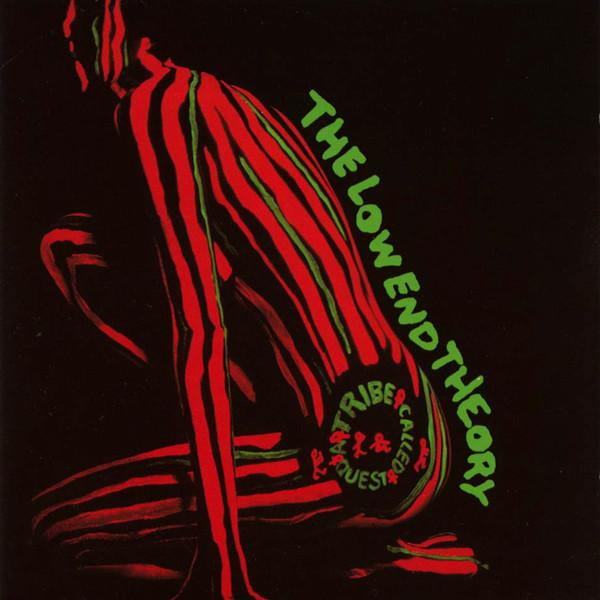 In honor of the great Phife Dawg of A Tribe Called Quest, who passed away on March 22nd of 2016, I felt it would only be right to dedicate my first article to the five-foot assassin himself and discuss one of my favorite hip-hop records of all time: Low-End Theory.
My first exposure to golden age hip-hop came through the form of A Tribe Called Quest, a happy and laid back group that helped pioneer jazz rap and alternative rap in the 1990s alongside De La Soul, Jungle Brothers, Gang Starr, Digable Planets, and the Roots. I vividly remember the first time I listened to the hip-hop trio's sophomore LP Low-End Theory from 1991. The feelings that I felt when I first pressed play on that fateful afternoon 5 years ago are forever etched into my mind. I was simply blown away by the phenomenal flows and wordplay from Q-Tip and Phife Dawg respectively. I was enthralled by the jazzy and calming production filled with smart sampling handled by Q-Tip, Ali Shaheed Muhammed, and Skeff Anslem. The production complemented the overall tone and content of the album flawlessly. I could not seem to get the infectious basslines and horn-based melodies out of my head. They cover grave topics with finesse, keeping the album interesting from start to finish. The precision of the album's sequencing also gives it a sharp sense of purpose which unfortunately became rare during the CD era. As my love for hip hop began to blossom, I listened to Low-End Theory day after day, internalizing every punchline, verse, and song. 
To this day, I find myself gravitating towards Low-End Theory whenever I am in a bad mood or simply need a pick-me-up. The intro track of the album with "Excursions," a groovy track featuring some of Q-Tip's best verses to date is chock full of life lessons. This can be seen on lines such as "Get in the zone of positivity, not negativity/ 'Cause we gotta strive for longevity." "Excursions" gives the listener a taste of the uplifting and good-hearted philosophies the trio represents. The grooviness and soothing jazz that oozes from "Excursions" continues on tracks such as "Buggin' Out", "Verses from the Abstract", "Jazz (We've got)", "Check the Rhime", and "Vibes and Stuff". Phife Dawg's playful and energetic presence on the mic never fails to make me smile. The track "Butter" tells the story of Phife Dawg's experiences and tribulations in the pursuit of love with vivid imagery and tasteful humor, displaying the capabilities Dawg possessed as an emcee. On the songs "Rap Promoter" and "Show Business", the audience gets a glimpse into the turmoils of the music industry. The group displays the same level of critical thinking in the social commentary songs "Infamous Date Rape" and "Everything Is Fair" where Q-Tip discusses what men can do to help prevent date rapes as well as his views on the crimes occurring around him. The album finishes strong with the incredibly famous and energetic posse cut involving the Leaders of the New School, "Scenario".
If you happen to own this phenomenal album, whip out your record player, CD player, cassette player, or even cellphone and take some time to relisten. If you have never heard of Low-End Theory before, this is the sign you have been unknowingly waiting for your entire life to give the record a shot! If you enjoy what you hear and are dying to listen to more, give A Tribe Called Quest's next album, Midnight Marauders a chance. The album features more of Q-Tip and Phife Dawg's delightful verses and pleasant production fit for a late-night listen.