Trump Impeached Twice, What Does That Mean?
A run down on the impeachment and conviction of Donald Trump, which is occurring post-Inauguration.
In January, President Donald Trump became the first president in American history to be impeached twice. But what does that exactly mean? Here's all you need to know about Trump's second impeachment.
On Wednesday, January 13th Congress held a trial and announced the decision to impeach Trump. This had tense circumstances such as the raiding of Capitol Hill, interference in the counting of the electoral votes, and more. Democrats and Republicans started calling for Trump's removal immediately. The House claimed three main points, most indicating that Trump committed "high crimes and misdemeanors." These points were that he falsely claimed that he won the election, he encouraged the riot, and he'd been putting actions to his words to try to overturn his loss. With majority votes for impeachment in the House, the impeachment article will now move onto the Senate for a trial on whether or not to convict the president. This is occurring even after Biden's Inauguration. Right now, the Senate is controlled by majority Democrats following the Georgia Election, but the conviction of Trump can only occur with the support of two-thirds of the Senate, which is more than the Democratic majority.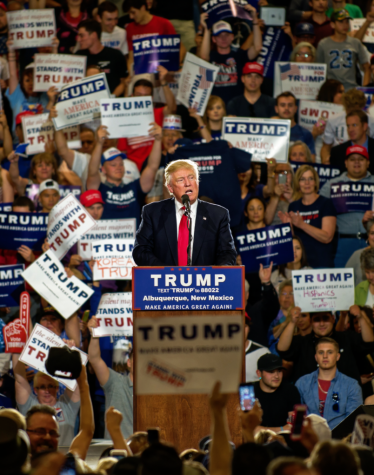 The Senate would need 17 Republicans to be in favor of Trump's impeachment in order to execute the conviction. Many hope to see this impeachment follow-through. The Senate trial is still waiting to begin on February 9th, under an agreement between the Senate's Democratic and Republican leaders. The purpose of this delay is to give Trump more time to prepare a defense and allow lawmakers to confirm Joe Biden's cabinet nominees.
This trial is expected to move a lot faster than Trump's first impeachment, which lasted three weeks. With Democrats filling the Senate and White House, they are the driving force who have indicated that they want a speedy trial. However, it is still unclear how much time Trump will want for his defense. In the end, if convicted, Trump could lose the many benefits afforded to former presidents, which include a lifetime pension, an annual travel budget, and funding for an office and staff.