Elliot Page Coming Out As Transgender Sparks Controversy
Elliot Page comes out as transgender, prompting various responses.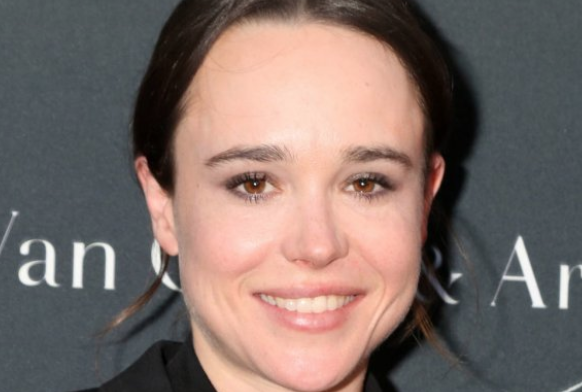 On December 1, 2020, Juno and Umbrella Academy actor, Elliot Page posted a letter to Instagram announcing that he is trans. In the letter, he shared that his new name is Elliot and his pronouns are he/they. He went on to talk about how excited he is for this new chapter in his life. However, he also talked about how scared he is of the hate that will come his way due to the rampant transphobia in America.
Page informed his audience about another pandemic going on in America, the genocide of trans people. He eplained that just this year 40 trans women have been killed and most of them were Latinx or Black trans women. The actor then proceeded to call out politicians for discriminating against trans people for years. At the end of the letter, Elliot spreads a message of encouragement and love towards the trans community.
Although he was met with lots of love and support, there were also many people on the internet who did not agree with his trans identity. Conservative commentator, Ben Shapiro, uploaded a video about Elliot Page on December 2nd, in which he remarks, "[Elliot Page] is, was, and shall remain a woman." He ranted that one cannot change the sex they were assigned at birth and complained that everything about the situation was confusing. Shapiro also said that Page should not continue to play his Umbrella Academy character (a cisgender lesbian) because he no longer identifies as a woman.
Ben Shapiro was not the only one to speak out against Elliot. Some members of the LGBTQ+ community were devastated that they had "lost another lesbian." Queer black feminist and blogger Claire Heuchan tweeted that young lesbians feel like they are not feminine enough to be women so they become straight men in order to be accepted in society. She claimed that she hopes Elliot is at peace, but she is saddened by the loss of the lesbian community. A Queer Youtuber added onto this in a video saying that although transgender people are valid she feels that there are a great number of lesbians choosing to identify as anything but a woman due to internalized misogyny. She clarified that she's not trying to invalidate Elliot Page but feels like it is a serious conversation that needs to be had.
This was a huge step for Elliot Page and although it has sparked backlash and debate, he is able to face the world in his true identity.