Inside the 2020 NFL Season
What We've Seen and Learned So Far in the NFL Season
Despite lacking large crowds, packed stadiums, and hectic fans, the NFL season so far has been one to remember. The league just passed its 10-week mark, and certain teams and players are starting to stand out as Super Bowl contenders. There are teams who have surpassed expectations and lived up to the hype, while others are severely underperforming.
The Miami Dolphins and Arizona Cardinals are two young teams that are sitting with 6-3 records near the top of their respective divisions. The LA Rams are having a bounceback year and Tom Brady and his new Tampa Bay Buccaneers team are finding their groove as well. Let's take a look at the top 10 teams of the 2020-21 COVID season.
Honorable Mention: Las Vegas Raiders – 7. Las Vegas Raiders – The Silver and Black have had quite the impressive transition to Vegas. Sitting with a 6-3 record with a huge win over the KC Chiefs and beating the Cleveland Browns and New Orleans Saints, the Raiders sit at 7th best on my list. Derek Carr has returned to an elite level of quarterback play and is a fantastic leader for this young team. The fresh talents like Josh Jacobs, Henry Ruggs III, and Daren Waller as well as defensive stars Jonathan Abrams and Maxx Crosby, have carried this organization to near the top of the AFC.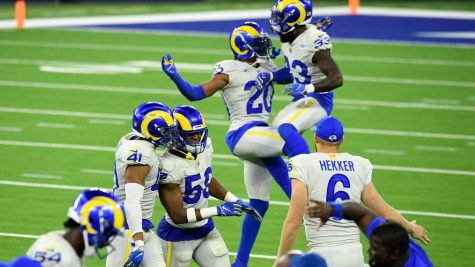 10.  Los Angeles Rams – Led by the best defensive lineman in the NFL, Aaron Donald, and the best defensive back in the league, Jalen Ramsey; the Rams are surging back to playing like a Super Bowl-caliber team. The defensive statistics are outstanding as they lead the NFC in several categories and after shutting down Russel Wilson and his high octane Seattle Seahawks offense, the Rams have put the league on notice. Still, they sit at #10 due to the lack of production out of Jared Goff. His weapons at wide receiver and tight end are elite, and they have a very talented 3-head backfield. In due time they will start rolling and continue to power through the NFC rankings.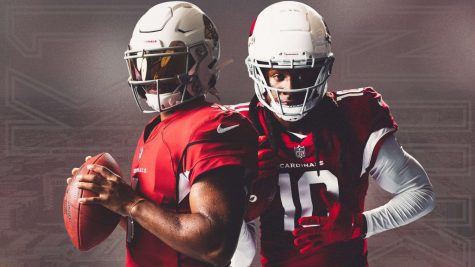 9. Arizona Cardinals – Under head coach Kliff Kingsbury and second-year superstar quarterback Kyler Murray, the Cardinals are another young team to keep your eyes out for. Murray is nearing MVP front runner this season and has put an inexperienced team on his back. With the trade to get Deandre Hopkins from the Texans over the offseason, who is arguably the best wide receiver in the league, the Cardinals' offense is electric. They are at the top of the league in efficiency and scoring, and a nightmare for other teams to try and defend.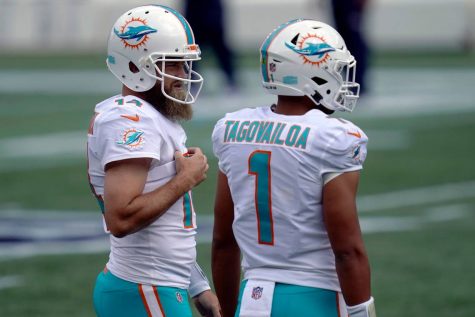 8. Miami Dolphins – Ladies and gentlemen, it's Tua time! To say the least, Brian Flores, the head coach of Dolphins, has put his trust in the quarterback from Alabama to carry the franchise to the top. This team was 5-11 last year and came in last place in the AFC East. They have now won 5 games in a row, with big wins over the Rams, Cardinals, and Chargers, led by their rookie quarterback Tua Tagovailoa. Currently, there are no other players like Tua in the NFL. The 22-year-old is a short, quick, and strong lefty and is drawing comparisons to legends like Micheal Vick, Russell Wilson, and Drew Brees. The Dolphins' defense and special teams are phenomenal. They make huge plays and limit big scoring performances for their opponents. Despite lacking superstar talent, this team is incredibly well-coached and has a very bright future.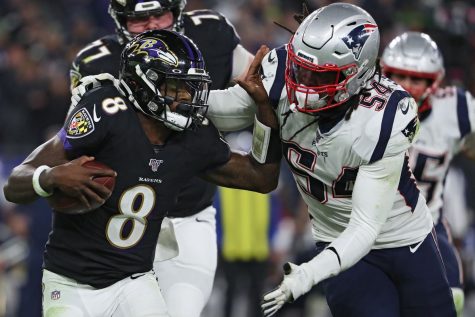 7. Baltimore Ravens – After having an incredible MVP season last year, Lamar Jackson's playing level has decreased. However, this team is still elite and a serious contender. Their offense has been lackluster at times despite having great targets like Mark Andrews and Marquise Brown, as well as a fantastic backfield with J.K. Dobbins and Mark Ingrams. Luckily, we know who they can be and their defense has shown their power, yet the team still needs to return to their full strength until rising up in the power rankings.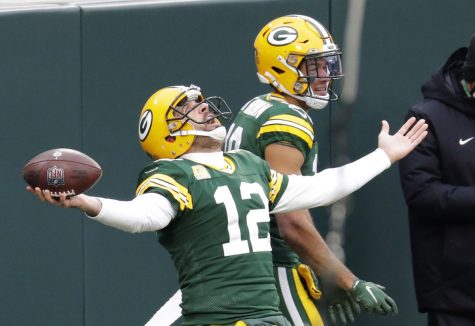 6. Green Bay Packers – Aaron Rodgers and Davante Adams are electric. Rodgers looks like he has not aged at all despite their GM drafting QB Jordan Love in the most recent draft. Head coach Matt LaFluer has his offense off and rolling this year and they are at the top of the talented NFC North. The defense is also very impressive, led by Jaire Alexander and Za'darius Smith, and Bishop O'Dowd's very own Kevin King! The Packers seem to be in full force, ending as the last team to win in this wild season.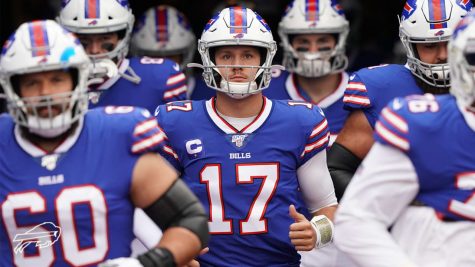 5. Buffalo Bills – Quarterback Josh Allen hopes to have his team win the AFC East for the first time since 1995. With the rare lackluster dominance of the Patriots in this division, the Bills have a 7-3 record and are seeking a deeper run into the playoffs. Head coach Sean McDermott loves to run flashy trick plays and take deep shots, making them a nerve-wracking team to game plan against.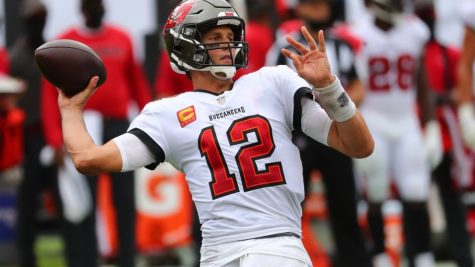 4. Tampa Bay Buccaneers – At 43 years old, Tom Brady continues to win. After spending 20 years as the franchise leader for the New England Patriots and winning 6 Super Bowls, Brady looks to take on a new challenge and win it all in a new city. Tampa Bay has a plethora of elite veteran offensive players, including Mike Evans, Antonio Brown, and Rob Gronkowski. They also have younger players like Ronald Jones and Chris Godwin who will try to make Brady's job as easy as possible. Despite two losses to their division rivals in the Saints, the Bucs have dominated several teams including the Raiders and Packers.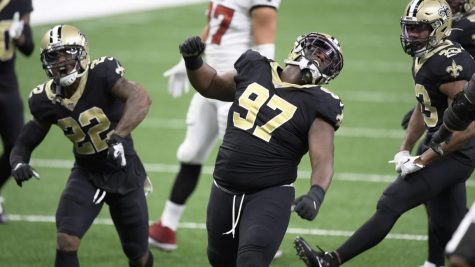 3. New Orleans Saints – Despite Drew Brees' injury in week 9 vs. the 49ers, the Saints look to win the NFC for the first time since 2010. After a couple of disappointing playoff appearances in the past years, the Saints are reloaded with talent on both ends of the field. Hopefully Jameis Winston, the former Bucs QB, can continue to lead this team and help them win ball games in the prime of his career. Running Back Alvin Kamara and Wide Receiver Micheal Thomas are some of the best at their positions and will look to carry this team to finally win the NFC Championship and compete for the Super Bowl trophy.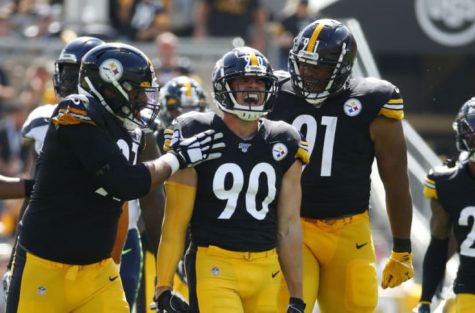 2. Pittsburgh Steelers – Sitting at 9-0, Big Ben and head coach Mike Tomlin have this team with the best start in franchise history and sit atop the league in the standings. They have one of the best defenses in the league (if not the best), led by T.J. Watt and Minkah Fitzpatrick, as well as a great offense with young talents like Juju Smith Schuster and Chase Claypool. The last time the Steelers won the Super Bowl was in 2009, and for the first time since, they seem to be at that level. Nearing the end of the legendary career for Ben Roethlisberger, winning the Lombardi trophy this year would solidify his spot in the Hall of Fame.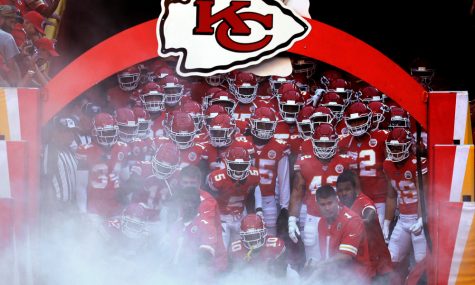 1. Kansas City Chiefs – Mahomes is a magician. Former Super Bowl Champ and MVP has been locked and loaded this entire season. Sitting with an 8-1 record, due to an upset by the Raiders, the Chiefs, with their multitude of superstars, look to win back to back Lombardi trophies. The presence and spark they play with on offense is unstoppable, as well as having a dominant defense. The impressive special team's squad has them atop the rest of the NFL. Not only do they have the best quarterback, they also have one of the best tight ends with Travis Kelce, speedy receivers like Tyreek Hill and Mecole Hardman, and a talented backfield with Clyde-Edwards Heilare and Le'veon Bell. Head coach Andy Reid has this team right where he wants them, and they are looking to become the next best dynasty the league has ever seen.
About the Writer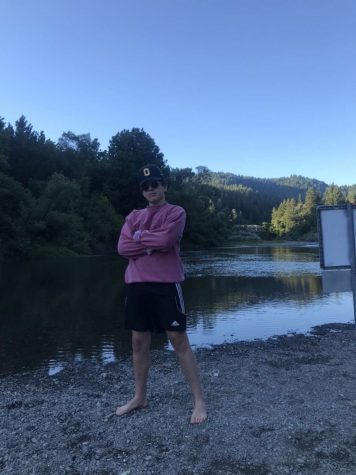 Mays Levy, Athletics Editor
I'm a senior at Bishop O'Dowd High School. I was born and raised in Los Angeles, California, and lived there until after 8th grade. I attended a small...