7 Top Political Podcasts to Stay Informed & Ready for Action
In light of the racial justice protests throughout the summer, and massive political unrest, many young people have begun to increase their knowledge of politics and current events. However, school work, college applications, extracurriculars, and Zoom fatigue make it hard for many to continue informing themselves. With eight days until the 2020 Presidential Election and huge issues on the table, such as environmental reform, deconstructing racist systems, and protecting the U.S. from the global pandemic, it is more important than ever to stay politically engaged. With everyone's busy schedules in mind, podcasts may be the answer to keeping work and knowledge of current events in balance.
Here are 7 political podcasts to remain informed while juggling your busy life:
NPR's Up First is the one-stop-shop to the day's main headlines. With episodes every day, Up First gives listeners digestible information on current events. Each episode is also only 15 minutes long, making it the perfect podcast for anyone with a full schedule. It frequently features important guest speakers who specialize in specific issues the podcast discusses.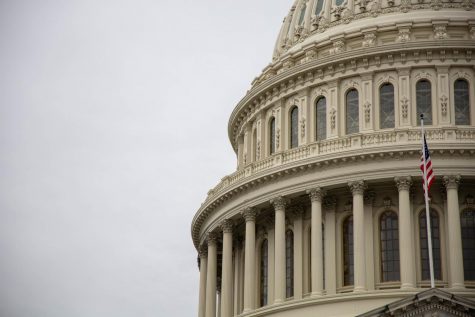 The Brown Girls Guide to politics represents the widely underrepresented in politics today: women of color. A'shanti Gholar hosts the show and interviews other women of color who are making an impact in politics, including congresswomen, candidates, etc. BGG brings to light the way politics affect women of color, and discusses how women of color can get involved in politics, despite the intersectional racism and sexism pervading the government. Any women of color interested in politics, wanting to stay informed or to get engaged, should listen to this podcast. 
In the Thick is run by award-winning journalists of color Maria Hinojosa and Julio Ricardo Varela and seeks to report events that are undercovered in the news, regarding identity, race, and politics. This helps get listeners past the headlines and discusses the news that the media ignores.
Women Belong in the House discusses gender representation in political offices and how Congress would look with fair representation. The host, Jenny Kaplan, interviews many important women in the political field from both the Republican and Democratic parties. This is the podcast for any woman trying to find their way in the male-dominated political sphere or anyone who seeks to understand how to increase gender representation in politics.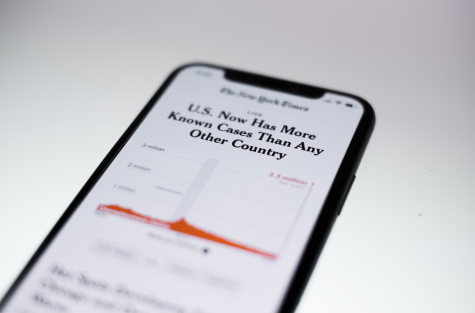 The acclaimed New York Times podcast 1619 discusses how the lasting ties of slavery pervade the United States,
bringing it back to systemic racism today. Each episode covers a different topic, such as music, farming, and the economy, and traces the impacts of racism from slavery to the present. This podcast is critical for every person to listen to, as it informs the audience on the true history of the country, which the education system often lacks.
The Daily, another New York Times podcast, is similar to Up First with daily discussions on current events. However, it includes longer episodes (usually 20-40 minutes) that go in-depth on a single topic. This podcast informs listeners on important news events and makes for the perfect morning listen.
Consider This covers important news topics each weekday, with episodes always under 15 minutes. Something special about the podcast is its coverage of important local Bay Area news, which can many times be overwhelmed by the national news headlines. This podcast is a great way to access brief, easily understandable information on local and national politics. 
Whether it be while you get ready for school, in your 10-minute breaks between Zoom classes, or in the shower, these podcasts are a great way to stay informed without having to read countless news articles. The busy and stressful days of online school should not keep the O'Dowd community from keeping up to date and ready to take action!