The Art of Staying Ready: How Student Athletes are Staying in Shape
As sports regulations are slowly being overturned during quarantine, student athletes are finding ways to stay in shape.
Max Kim, Contributer
October 14, 2020
It was a simple post-practice Lacrosse potluck on Wednesday, March 13th, when my teammates and I checked our phones in the cafeteria, ice wrapped around our knees, and received a notification that turned our lives upside down. Sports were officially being canceled due to the global pandemic. 
Back in January, the coronavirus that supposedly was sparked in Wuhan was a popular school topic for students. It was joked about, questioned for its authenticity, and completely ignored by many. Yet, that Wednesday, the world we grew up knowing was no more. The new virus, COVID-19, was surging through the United States. The NBA shut down, celebrities tested positive, and students at Oakland schools admitted they were exposed to the virus. The outbreak was officially dubbed a global pandemic, and as a result, large gathering areas were shut down, including our school. With a sudden halt in the sports they had trained and worked so hard for, O'Dowd's student-athletes had one question on their minds: "When will we play again?"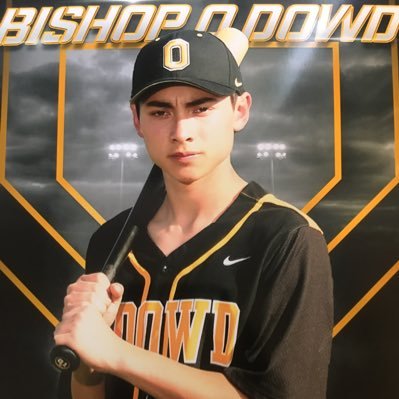 For many, spring sports were just starting to ramp up in intensity and athletes finally started to find their groove, when suddenly, O'Dowd's sports were put into hiatus. However, many students began to train during quarantine to stay conditioned and use their now-vacant timeslots to get into the best shape possible. Still, keeping up physique as well as mental health was a difficult task for most athletes.
Aidan Morrison '22, a Bishop O'Dowd baseball player, has been training for one thing: the art of staying ready.
When asked about staying in peak shape during a worldwide pandemic, Morrison described how it was not an easy transition to go from lifting at Planet Fitness five times a week to only having a yoga mat and a few free weights the next. "Earlier on it was harder to stay in shape and my conditioning dropped without the gym, but now I found better home workouts through adapting and am currently in better shape since the school closed down." The idea of home workouts dawned on Morrison and several of his friends after being introduced to YouTube fitness trainers, which he credits for a better physique than he had pre-COVID.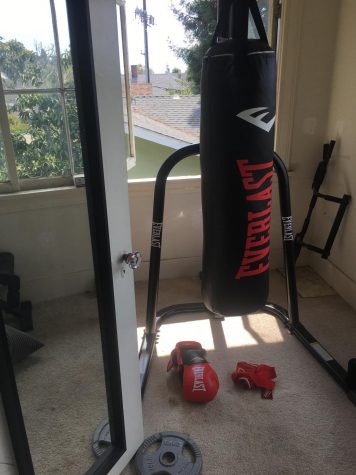 Morrison also expressed the importance of a specific diet regimen during quarantine, as he saw better results after cooking his own food and cutting out junk food. After deciding to take up cooking, Aidan also found a new way to stay occupied during the pandemic when not working out.
With sports workouts starting to resume, Aidan has yet to decide how he is going to approach this season. He does not know if the risk to play on a team is worth it for him, or if it is better to continue training as he has been over the last four months at home.
When asked about his goal for the next years of high school, he responded definitively and without hesitation, "I want to play varsity baseball and try to get recruited for college. It's been the goal since the beginning, and I feel like I get closer each day to make it there. I got ahead of the game when it came to physique, and I have to take advantage of the opportunity with other competition being further behind."
Aidan Morrison found new and unique ways to stay in shape during quarantine, preparing himself for the eventual sports season. Many other athletes should follow in his lead if they are not prepared to take the risk of returning. This will help every athlete be fully prepared for when their favorite sport does not hold the possibility of COVID-19.