O'Dowd Protectors: Changing O'Dowd's Culture?
This summer, a social media account began posting anonymous reports of sexual harassment and assault at Bishop O'Dowd, going back a decade.
Trigger warning: This article contains themes of rape and sexual harassment.
There have been emails, a video, and Schoology updates; Dr. Smart and the administration are determined to let the students know that they are tackling the issues of sexual assault and harassment at O'Dowd. This is in response to a new social media movement that began a few months ago, as multiple high school students throughout the Bay Area began to post anonymous reports of sexual harassment and abuse within the student body and faculty of their schools. The O'Dowd Protectors' account began in late July, and already has 95 stories and 890 followers. These reports include an array of sexual harassment and abuse stories, including those that past and current administration reportedly failed to take action on.
The Administration has worked to keep students updated and tell their own perspectives on the account, but many things remain unknown: What real action is the administration taking? Is the administration attempting to censor this account? Will perpetrators actually be held accountable? In filling these gaps, the creators of O'Dowd Protectors have answers.
The founders of the O'Dowd Protectors stated that there were several goals for the account. "We wanted to include a private Catholic school in the discussion. People think private schools are above it all, but this happens to everyone, no matter how they identify or where they go to school." The Protectors also state that in making this account they wanted to work against what they see as a common trend amongst Catholic and private schools: the normalization of sexual violence and harassment, and the stigmatization of discussion around these issues. This touches on the forefront of the issue, which O'Dowd Protectors describe as "rape culture." 
Rape culture describes environments that normalize sexual violence and commonly excuse rapists. The stories on this account describe a pattern of rape culture at O'Dowd, mainly manifesting through lack of accountability, minimal sexual violence and consent education, and extreme stigma surrounding the discussion of rape and sexual harassment on campus. Within this pervasive culture, O'Dowd Protectors emphasized the importance of highlighting every story, no matter how "small" the impacts may seem. They argue that "things add up," and O'Dowd, along with other schools, has normalized cultural norms such as uncomfortable jokes, inappropriate touching, catcalling, etc. Thus, O'Dowd Protectors seek to create a space in which people's stories are validated and heard, even if they do not wish to go public with them. However, the owners of the account know this safe space is not going to fix these issues at O'Dowd, and have had ongoing meetings with the administration to provide ideas for addressing this long-standing situation.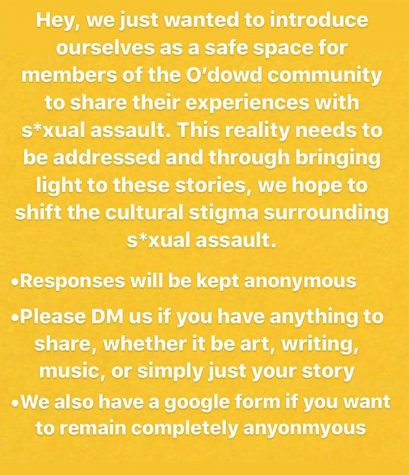 In collaboration with O'Dowd Protectors, the school has compiled a list of possible action items. One suggestion is to bring in an outside organization to assist the school in discussions about and resources for sexual assault and rape prevention. One organization under consideration is Green Dot, which aims to change rape culture in schools through prevention education, skills, and clear tactics to create accountability. Another action item that has already been initiated is the creation of a Schoology group to provide additional educational resources combatting rape culture.
A key piece of the possible action items is continuing education and discussion of rape and sexual harassment throughout all four years of high school. The O'Dowd Protectors expressed large deficits in their education regarding sexual violence, consent, and harassment, claiming they only had one discussion in Sexuality and Spirituality in their freshman year. They described how the class did not discuss prevention, had only a very brief mention of consent, and downplayed the prevalence of sexual violence and harassment among students. The account has suggested adding more of these topics in the Sexuality and Spirituality class (freshman year) and Health class (sophomore year), along with hosting more assemblies regarding these issues. Students and adult volunteers are in the process of creating an educational event such as an assembly, but the school has not yet committed to curriculum changes.
The Protectors also articulated a need for additional resources on campus, specifically a permanent female therapist with expertise in these issues. Although a female therapist intern has just been hired this year, the owners of the account emphasized the necessity for a full-time hire, so students can form long-term relationships with them and feel comfortable discussing their trauma. A student-led support group would also be a good resource, they suggested. The Protectors emphasized that many people do not want to go public with their stories or deal with legalities, and are sometimes wary of talking to adults on campus who are mandated reporters. Although they feel the account serves as a great space to share stories, the O'Dowd Protectors feel that an on-campus and in-person community could be extremely beneficial. The administration has also begun to create a formal and safe place to report occurrences of sexual assault and harassment, anonymous or not. Their final action item was a call for the school to give parents additional resources. "It all starts at your dinner table," an owner claimed when discussing rape culture. Many parents do not know how to open discussions about rape or sexual harassment with their kids, nor teach them prevention techniques.
So far, the administration in collaboration with students and faculty are working to create a Schoology group, educational event, a safe place to report, and possible curriculum changes. There may be additional action items enacted based on community feedback.
The O'Dowd Protectors have also identified many reports in which the victim claims the administration has failed to take action or hold the perpetrators accountable. In response, the Protectors have given all of the names and stories to the administration, in order to have them on file if someone decides to go public with their story. The Protectors explained that due to anonymity, the perpetrators cannot be held accountable until the victim comes forward, but hope this helps when people may open cases in the future. The administration has also met with advanced leadership groups to share the process of filing and responding, along with why many feel that their reports have not been listened to.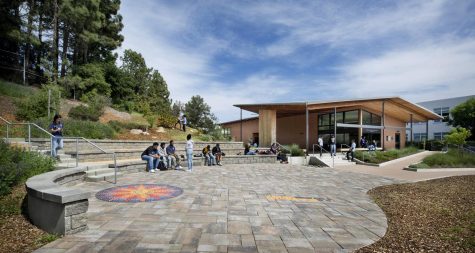 When asked about the administrative response to the account, O'Dowd Protectors said they were "for the most part supportive," and want them to continue what they are doing. However, they claimed that the administration has asked them to remove comments which reveal the names of perpetrators due to legal concerns. According to the owners, they decided to abide in order to "maintain a good relationship" with the administration but expressed ambivalence about this decision.
Additionally, the Protectors expressed concern about how the administration will hold teachers accountable, as some stories reported teachers for sexual harassment. According to the administration, any allegations put forth against staff have been forwarded to the appropriate HR representative on campus who works with the HR department and the legal department at the Diocese of Oakland. Ultimately, the Protectors detailed the need for more communication from administrators to students on how they are specifically taking action on rape culture and holding perpetrators accountable.
The O'Dowd Protectors account has brought attention to the many occurrences of sexual assault and harassment, along with rape culture including stigma, normalization, and silence regarding these issues at O'Dowd. They say there is a clear need for more resources, education, and support on campus. Although the administration's response has not been perfect, they are listening to student ideas and working on tackling this issue one step at a time.
Leave a Comment
About the Contributor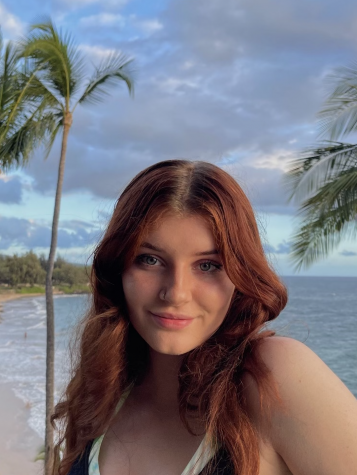 Sylvie Richards, Editor-in-Chief
Sylvie Richards is from Berkeley, California, and went to Park Day School before attending Bishop O'Dowd High School. She has always had a deep passion...