Zendaya Makes History at the Emmys
Zendaya won the Outstanding Lead Actress award, becoming the youngest woman to ever win the award.
October 5, 2020
On September 20th, fans across the world watched the Emmys in excitement as Zendaya was crowned the Outstanding Lead Actress Award, becoming the youngest woman ever to win an Emmy in that category, and only one of two Black women to win the award in history. 
Zendaya was awarded the Emmy for her portrayal of Rue Bennett in Euphoria, a dark, gritty, coming-of-age drama. Perhaps most shocking about her performance is the difference between Zendaya's early acting career as a Disney star in KC Undercover and Shake it Off, both lighthearted shows, with Zendaya's work in Euphoria.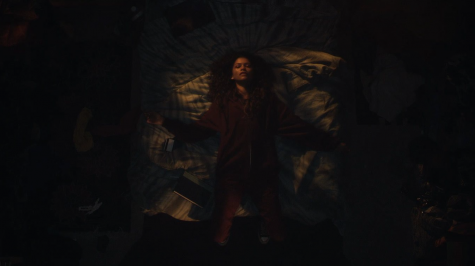 Zendaya was nominated for the lead actress award alongside Hollywood veterans such as Jennifer Aniston, Olivia Colman, Laura Linney, Jodie Comer, and Sandra Oh. As a 24-year-old nominated for the first time ever, she became the youngest woman in Emmy history to win the coveted "Lead Actress" award, despite her heavy competition. Even more remarkably, she is only the second-ever black woman to win that award, the first being Viola Davis for her famous role in How to Get Away with Murder. In the wake of summer's Black Lives Matter protests, her win comes as a victory and celebration for many women of color.
Selma Apara, '22, shares, "Overall I was really excited when I heard she won the Emmy, especially since it's for a more dramatic show and not something lighthearted which Zendaya usually is in. I think the show was beautiful because of her versatility, and Euphoria can show people that they don't just have to be cast as the same type of person over and over again."
Given that Euphoria is Zendaya's breakout show as a fully-fledged actress, she has undeniably proven her ability to portray a wide range of emotions and characters. Her win also works to combat racism in America, especially in the entertainment industry.